Wooded Hamlet Designs is now a part of
Needle & Thread.
The new owner of our business is Darlene Grube, who many of our customers already have been aquainted with. Darlene owns Needle and Thread, a extensive fabric store located right outside of Gettysburg, PA. I know Darlene is commited to continuing much of the Wooded Hamlet Designs product line.
Mary and I want to thank every one of you, our great customers who have helped us make the dream of Wooded Hamlet Designs a reality. The decision to sell our business was a diffucult one but one we needed to make. Interacting with all the customers that we have met over the years has been more enriching than we ever imagined. This business could not have survived without all the wonderful folks that have supported us over the past 15 years.We always felt that we owed it to our customers to research and produce materials with the highest quality possible. We have truly enjoyed running this business.
Thank you everyone for all that you have given us. This amazing journey would not have been possible without you.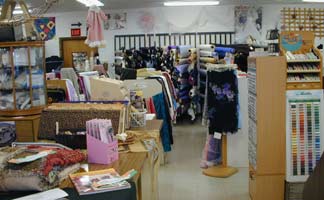 Needle and Thread
1-717-334-4011
For more information on Needle & Thread click Here
.